Our programmes
Idlewild Trust awards grants in two areas within the Arts and Conservation. Here you can find details of our two programmes with a link to our Funding Guidelines, and also read four recent case studies.
£148,680

Awarded in 2018

41

Grants awarded

£3626

Average grant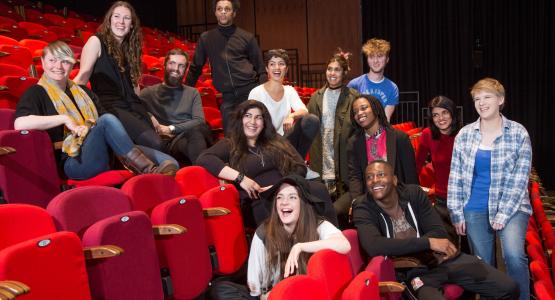 Arts
Nurturing young professionals
Birmingham Repertory Theatre: The REP Foundry 2015
Aim: We want to improve opportunities for young professionals working creatively in the arts at an early stage in their careers.
How: We consider programmes that encourage and nurture the talent of young professional musicians, dancers, actors, writers and artists in the performing, fine and applied arts aged 18 and over. Programmes need to be run by professional organisations that are UK registered charities with a strong track-record. Programmes need to involve young professionals with training or experience who will then be ready to launch or develop their early professional career. 
Idlewild Trust will also consider programmes of high quality for other young professionals working creatively within the performing, fine and applied arts including composers, curators and theatre-makers (directors, designers, producers, writers and choreographers).
Next stage: Please read our Funding Guidelines for detailed information on our programmes and then go to Apply for a Grant.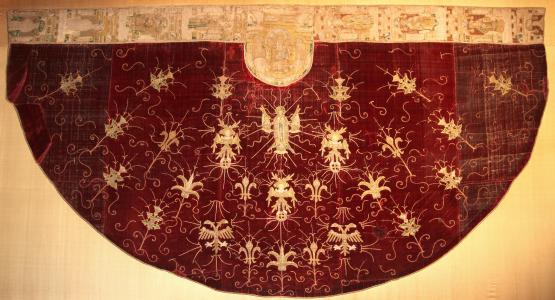 Conservation
Objects and Works of Art
The Friends of St. Bridget's Skenfrith
Aim: We support the conservation of important works of art and objects that are being lost through the lack of funds to look after these works. 
How: We consider projects that aim to conserve historic or artistically important objects and works of art including artefacts, textiles, furniture, metalwork, manuscripts,  wall paintings, tombs and stained glass of high quality.  Works must be in museums, galleries, places of worship, and historic buildings or their grounds, and be accessible to the public.
Conservation Reports need to be completed and available before you apply to us. An accredited conservator will need to undertake the conservation work and we ask about your plans for care of the work after it is conserved. We also ask that your organisation owns the object or work of art. Organisations must be UK registered charities or some specific Exempt and Excepted Charities.
Next stage: Please read our Funding Guidelines for detailed information and then go to Apply for a Grant.